Other projects
Working with UX and innovation brought me experience and so much knowledge in areas that I would never imagine.
UX Cards
The material was printed and given to Telefonica Foundation for use in their Social Innovation programs. This material is available here to download (Creative Commons).
Perto de Voce's Mobile
Responsible for the development and strategy to design the product for mobile, beginning with the research up to the choosing of a partner of development.
IoT - Cold Chain
We discovered that a big retail group had a problem to control the Cold Chain in their stores.and decided to investigate if and IoT solution could help them.
University partnership
Responsible for the creation of the first Telefonica Research Center in partnership with an Engineering University in order to build a model for a business-university cooperation focusing on IoT.
First mobile Internet Banking
The proof that I'm getting older: a first version wireframe for Nokia 95. I'm proud to have worked on this so long time ago.
Intra Entrepreneurship Program at Telefonica Brazil
In 2015 I had the responsibility to increase the intern innovation process inside Telefonica Brazil, so I created and implemented the first Intra Entrepreneurship program at Telefonica Brazil. I had the support of other areas such as legal, intern communication and human resources. I also received the support of the company Designit on the Lean Innovation Program phase, but even with this help, it was a big challenge to promote and engage 20.000 employees.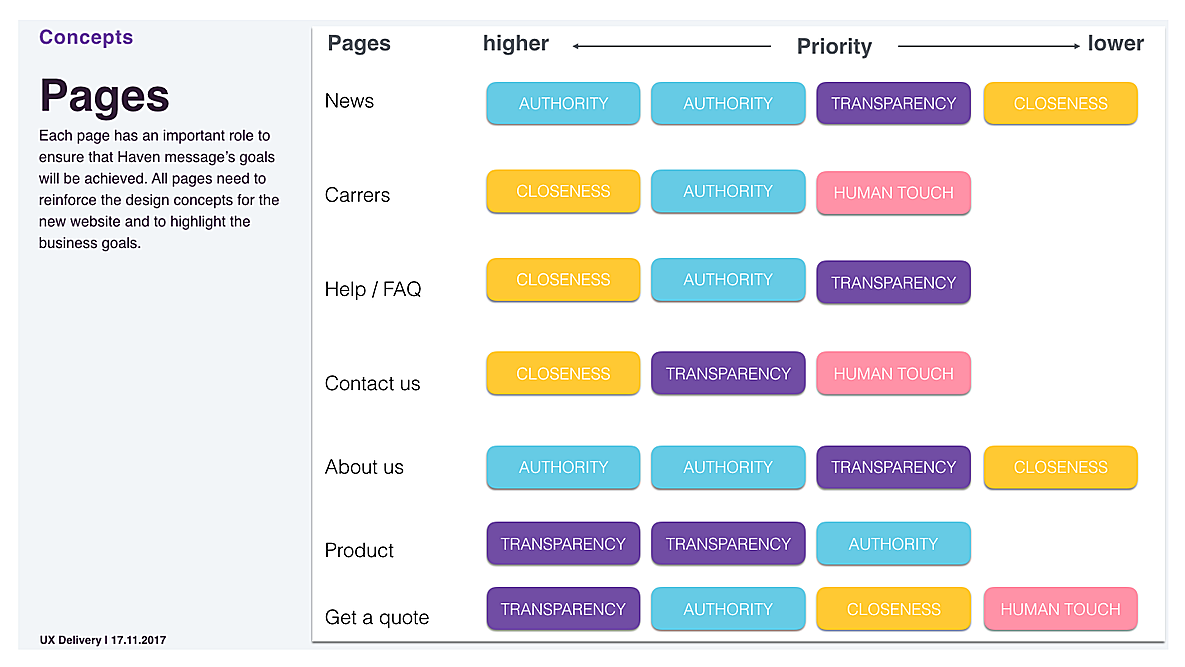 Connecting concepts to pages and content according to user feedback.