Smart Water Box
The city of Sao Paulo and also others capitals in Brazil are suffering with the lack of water supply. We started open innovations talks with one of the biggest construction materials company and together, we decided to develop a solution for the problem using IoT .
In order to explore the problem, we realized workshops with different people from users to product development, Business, Engineering, IT and design.
Possible Business solution
Considering the budget that both companies were investing in the business, we decided to use some of our time to consider a possible business/service/product for the solution that we're creating.
Google Venture Methodology
With teams based in different counties, we decided to use the Google Venture methodology to run the sessions when we're exploring the solutions. The methodology improved the relationship between the members of the team and gave all the ownership feeling.
In order to validate the different solutions produced in our workshops, we created a fake release that helped us to validate the idea with our potential users (small business owners and managers) before the technical development.
User Interviews - Fake Release
Using a guerilla methodology we validated with some users the strenth and weaknesses of our solution.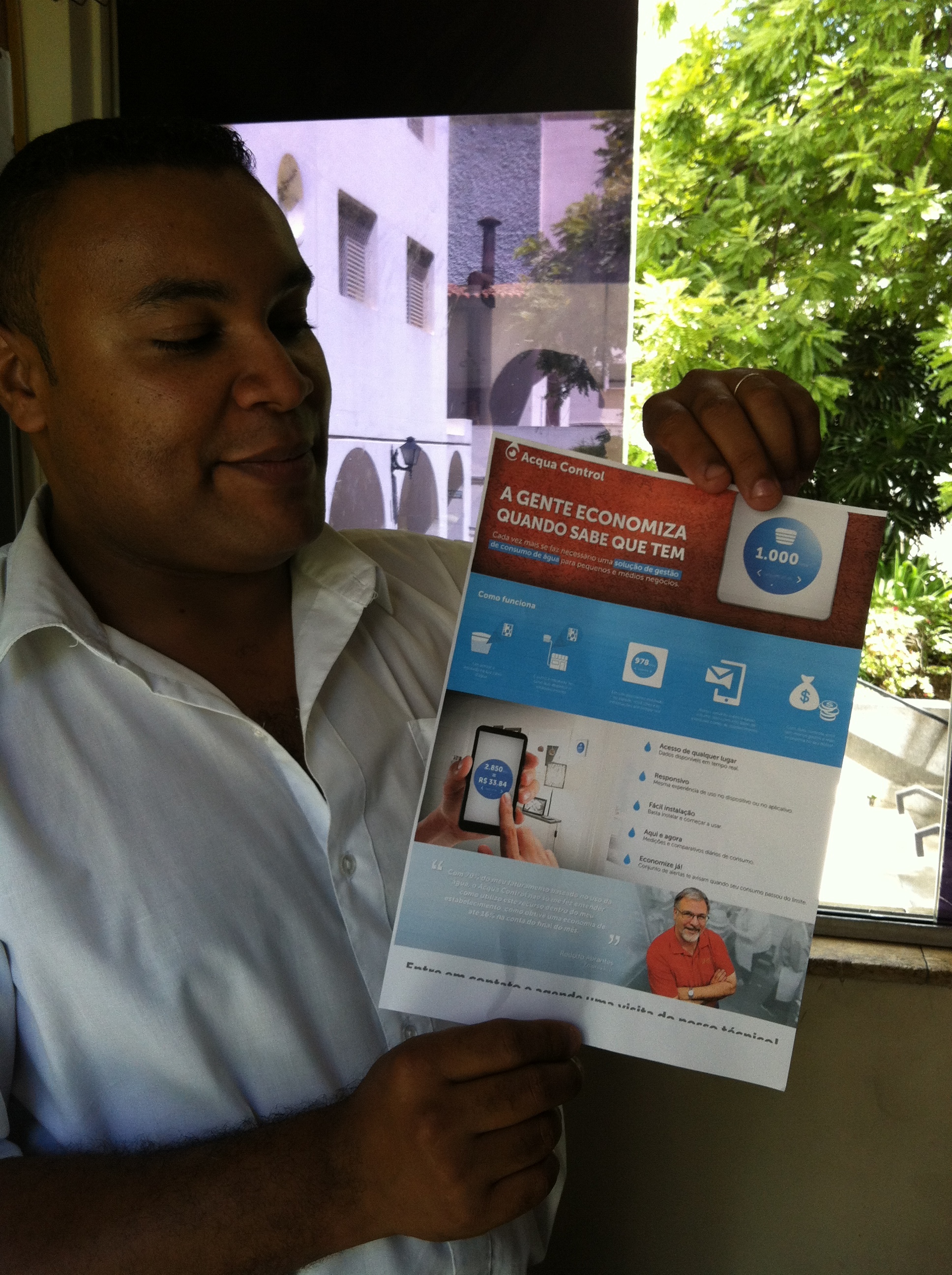 Even interviewing few potential users we tried to have different profiles in our interviews, what also showed us for which profile our user our produt could be more or less atractive.
Different features in our solution were more or less attractive considering the different user profiles, for a group some of the features were essential and for others it was just nice to have.
This validation was very useful to support the decision that we made to prioritize, with both companies teams, the features that would be implemented in the pilot.
Problem
The lack of water was making small and medium business shut the doors and lost money, without being able to manage for how long they would be without water or even how much time the water in their water box would last.
Solution
Add IoT sensors into the water box that will provide real-time information about the lack of water and also would learn the user consumption of water and in a short period of time tell the user, according to their behavior for how long the water would last.
Most of our users said that instead of a website or an app the most useful thing it would be a device that could show them the water behavior.
For the pilot we're considering build a device and also send SMS for urgent status.
Final visual specification delivered for the engineering team.